Get Started To be Healthy While Being You
We respect your privacy. Unsubscribe at any time.
My Story:
After a lifetime of obesity, exercising most part of my life, being bullied and judged for how I looked, developing aches, pains and medical problems that almost killed me and losing and gaining weight like the phases of the moon, I finally lost 60 pounds and realised that weight loss has very little to do with willpower and a lot with our mindset.
My life today feels AMAZING!
I want you to find the same happiness in your body as I feel.
In this challenge, I will show you how you too can take ownership of your weight-loss, overall health and actions through simple steps that bring about sustainable results.
You'll learn to create systems that suit your lifestyle, keep you committed & get you results from the START!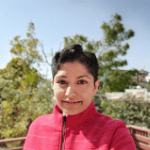 Dr. Megha